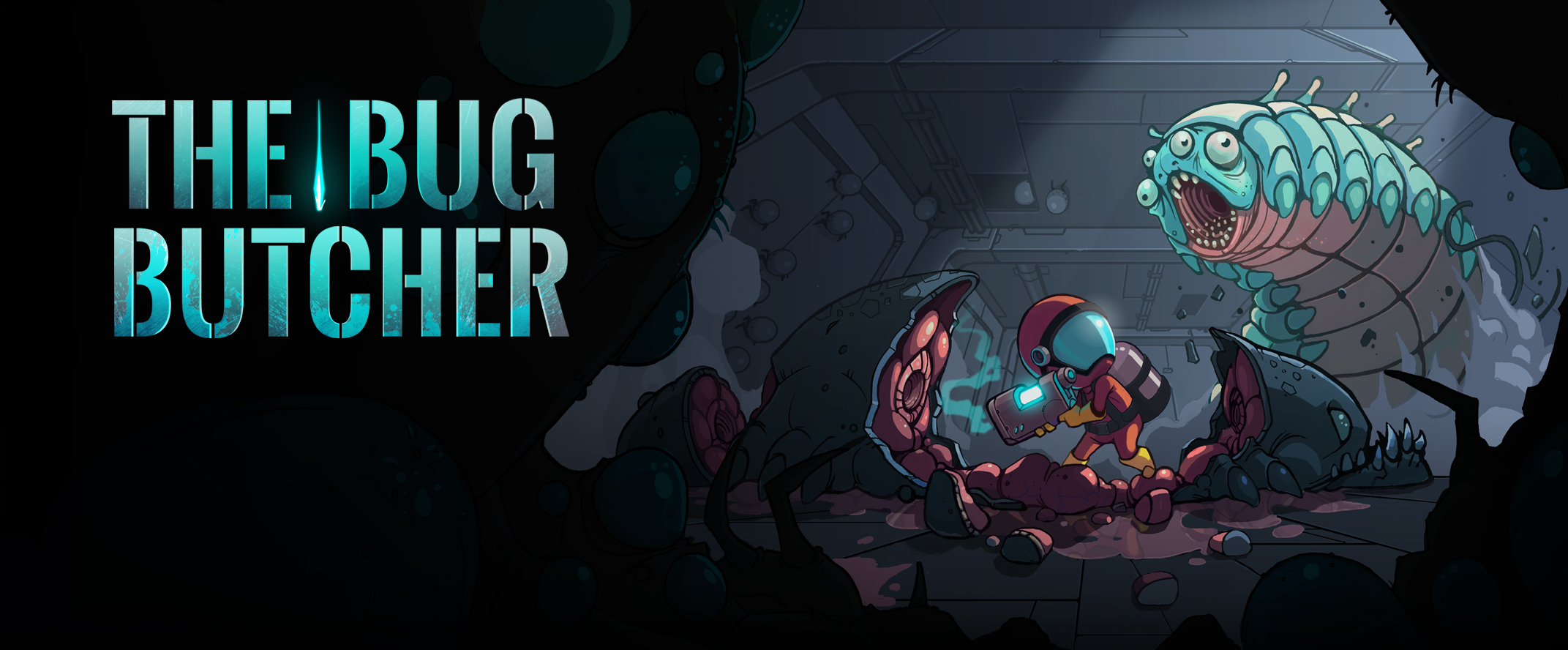 ——————–
FACTSHEET
Developer
Awfully Nice Studios Based in Kufstein, Austria
Founding Date
2014
Press / Buisness Contact
info@awfullynicestudios.com
Social
Awfully Nice Studios Twitter
Awfully Nice Studios Facebook
Awfully Nice Studios Youtube
Release Date
The Bug Butcher, Early Access Launch – 7/20. Full release – January 19th, 2015  Windows/MAC/Linux – Mobile release TBA
Availability
Digital Download on PC, Steam
ESRB
Not yet evaluated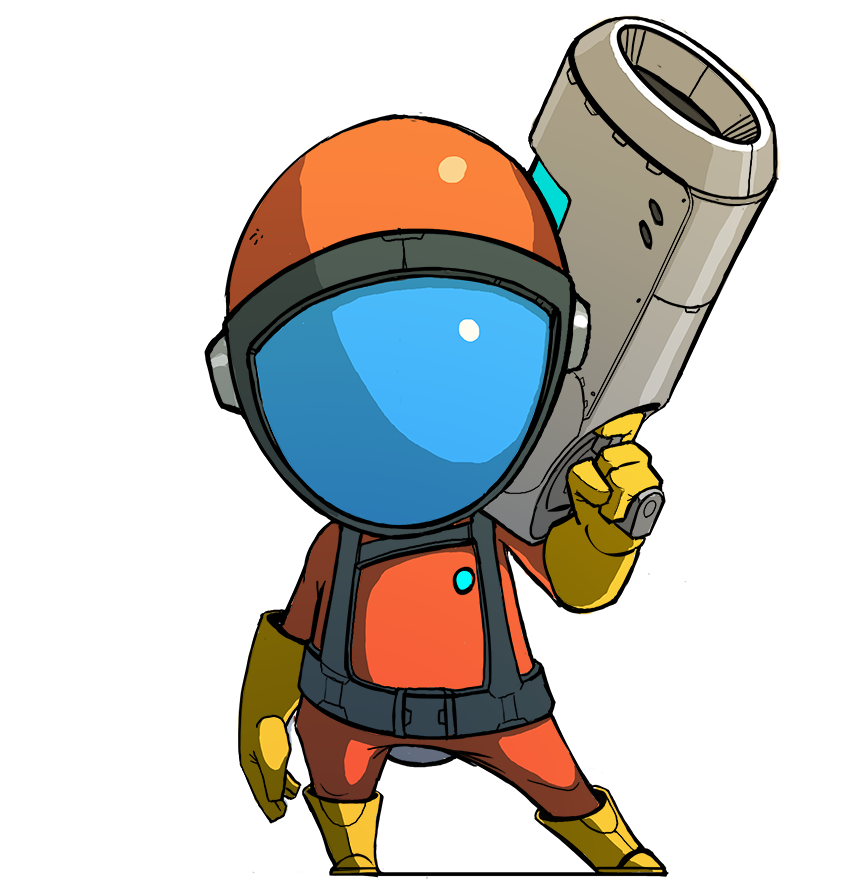 ——————–
AWFULLY NICE STUDIOS
Awfully Nice Studios is a small independent game studio comprised of two distinguished gentlemen baptized in the art of gaming while on the toilet with the ultimate goal of developing fun games. Just two nice guys, but mostly awful, who love creating things. The dynamic duo was passionate about playing and designing games that they would love to play. They wanted to create games that were entertaining and also brought back childhood memories of your favorite games. Fun and humor always being in the forefront with the holy mission of making awesome games for all.
In their eyes a game can truly be a piece of art and for them, games provide a new way of interacting with art. The games platform is the perfect medium for bringing their creations and ideas to life. They strive to make games they would enjoy playing. Plus, there is the huge perk of having complete creative control and knowing they are building their next big game to play with.
——————–
HISTORY
The universe of The Bug Butcher was being concocted for years in the mind of Creative Director Till Aschwanden, but only became a fruitful reality when he reunited with his former Blizzard Entertainment co-worker, Rainer Zoettl. As former Blizzard employees their love for games was palpable along with their skills in the game industry. In 2014 they created Awfully Nice Studios, an independent game studio based in Kufstein, Austria. Rainer becoming the Programming Director and Till the Creative Director. At GDC Europe, The Bug Butcher won Pocketgamer's The Big Indie Pitch contest and this only fueled their fire to continue slaving away to complete the very best game they could. The dynamic duo was passionate about playing and developing games that they would love to play. They wanted to create games that were fun and also brought back childhood memories of your favorite games. The world of games let their creativity flourish and enabled them to design a game with true personality.
——————–
THE BUG BUTCHER DESCRIPTION
The Bug Butcher is an action-packed 2D side scrolling shoot em up game where peril comes from above. So in a nutshell, pest control with machine guns in space. The core mechanics hold old ties from the classic arcade shooter "Super Pang" where you shoot vertically, but with modern day twists. You are Harry, a brash and tenacious exterminator who has a knack for decimating bugs. Harry's current assignment takes him to an infested futuristic research facility on a distant planet. The surviving and dwindling number of scientists employed him for his slaughtering skills. Harry's mission: survive until the decontamination of the building is complete, hoard coins like his life depended on it, and protect the scientists at all costs. Watch out for the spiders they have a particular fondness for rubber encased scientist brains. After landing, you will move from room to room through the facility blasting rockets, lasers, and wielding the power of lighting upwards at anything not human. Ravenous swarms and ferocious waves of bugs of every size will attempt to kill you, but luckily there will be weapon and health pick-ups to aid Harry on his quest. Fierce reflexes are mandatory for survival, but Harry's brutal power-ups will let the guts fly and make the larva cry! If you love games with humor, perfect platforming, grotesquely cute art, nightmarish bosses, and real personality then The Bug Butcher will suit your fancy.
——————–
GAME FEATURES
– Handcrafted 2D graphics with explosion animations galore
– Cutesy gore art and cheeky humor all perfectly balanced to enhance the gameplay
– Multi-layered parallax backgrounds that draw the player in
– The brash, but lovable anti-hero, Harry…aka…you
– 30 levels crammed with relentless waves of bug assaults and evolving game design
– 5 Merciless boss fights that are not meant for the timid or meek hearted
– Dozens of different types of ferociously quirky bugs to slaughter
– Coin hoarding to your heart's content
– An arsenal of firepower to slice through the bugs like soft, melted butter
– Upgradeable Weapons to make any trigger happy player smile
– Turn the bugs to dust with the pitiless Power-Ups and feel free to beef them up at your leisure
– Customizable suits because that color really does suit you
– Complete missions and earn your stars of valor
– With the ability to customize and upgrade weapons and power-ups, no two rounds are alike.
– Leaderboard Systems that will show the world and your friends you in all your glory or utter shame.
——————–
VIDEOS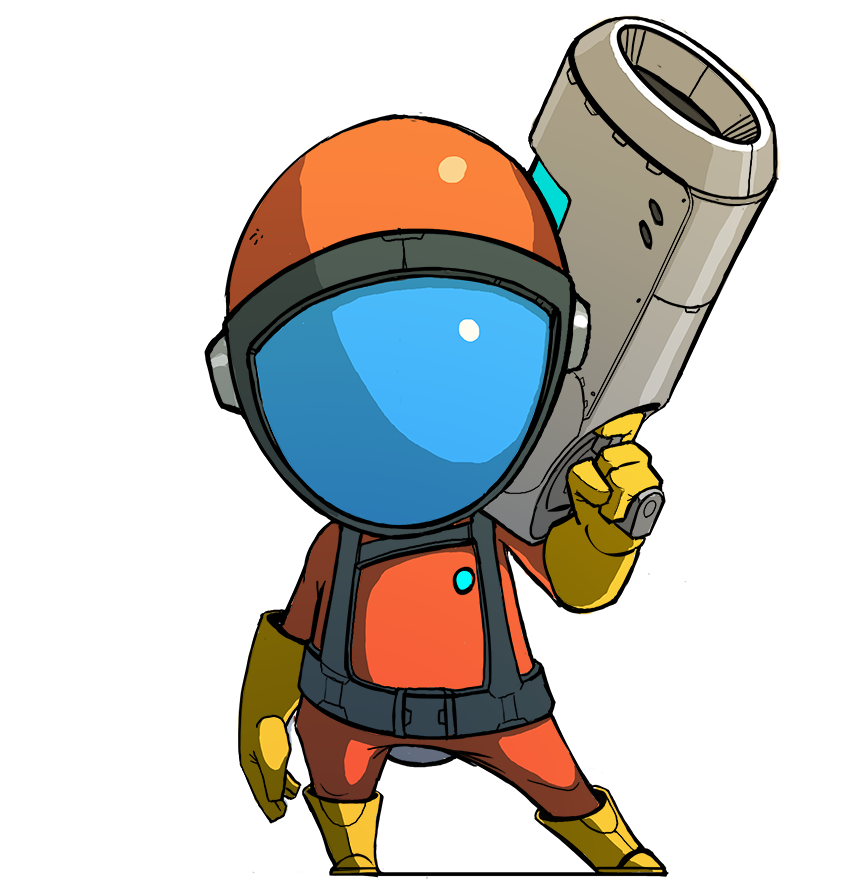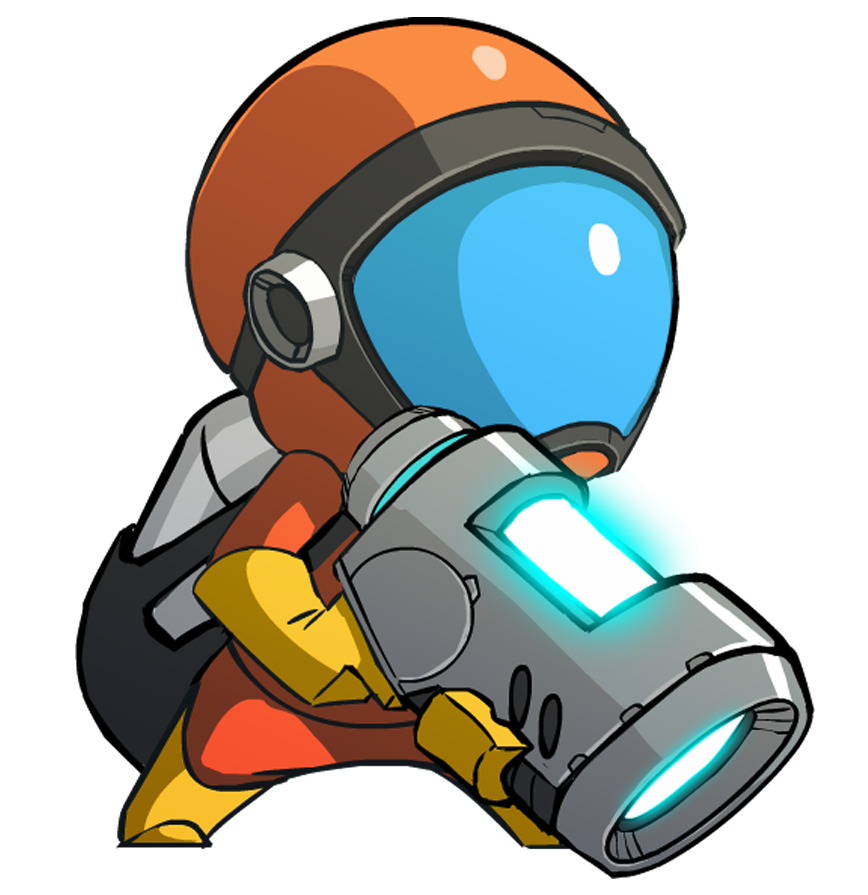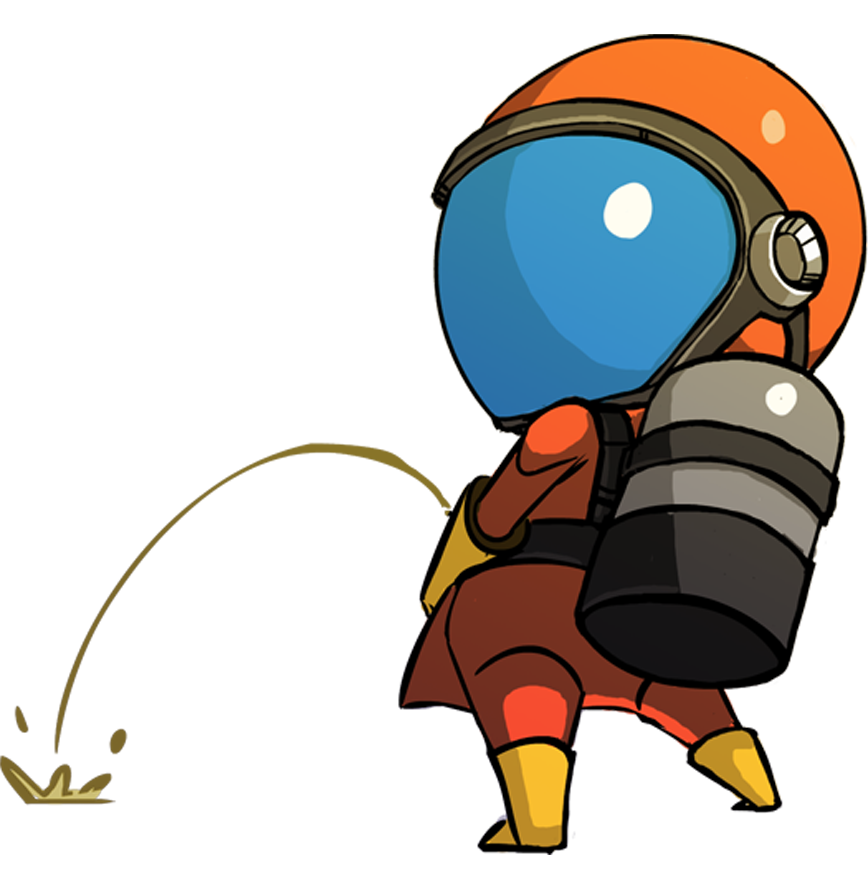 The anti-hero of The Bug Butcher is Harry, a callous, reckless, and mostly cheeky exterminator. Known to most as the Butcher, but he's also been called the Swarm Slayer, the Enforcer, Arachnid Assassin, the Bug Hunter, Hive Destroyer, The Hand of Death, and many more including Short Stack and Secret Egg. Harry has a weakness for lasers and fluffy things and he loves gluten. He prefers his music with a filthy base line, his guns well greased, and his power-ups extra juicy.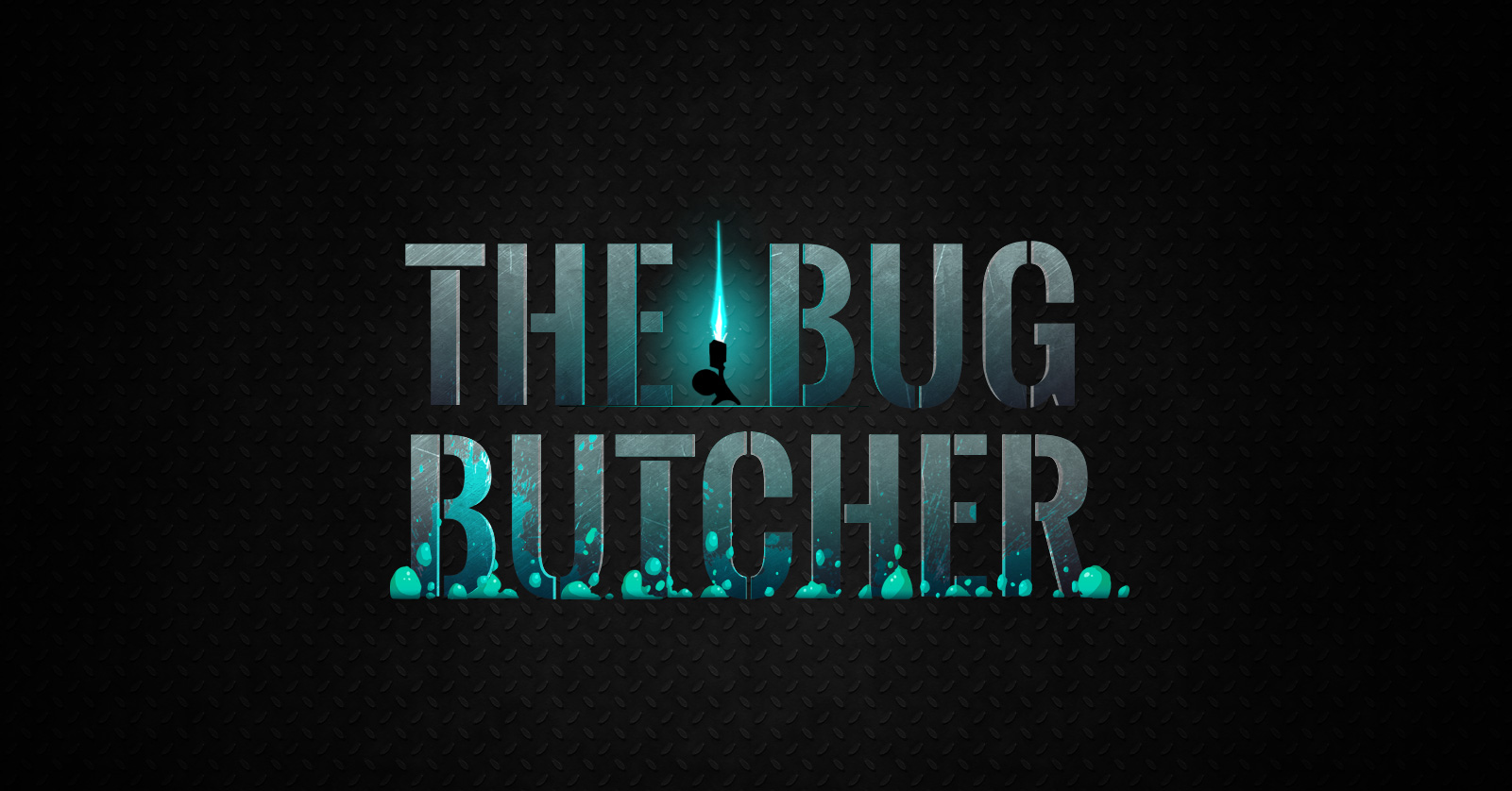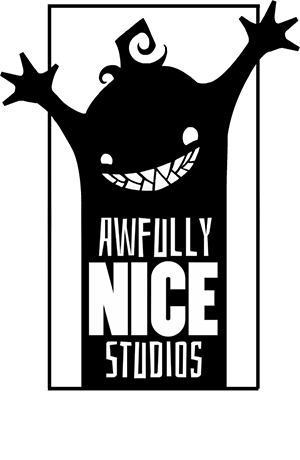 ——————–
AWARDS & RECOGNITION
•  Pocket Gamer @ GDC Europe 2014  /  Winner of The Big Indie Pitch
• Best of Quo Vadis 2015 / Third Place
•  Nominated @ FutureZone  / Best Austrian Game 2015
•  Nominated Best Indie Game / 2015 German Developer Award
•  Nominated Best Character / Austrian Computer Graphics
•  "….very good ideas, and it is especially fun to play" PocketGamer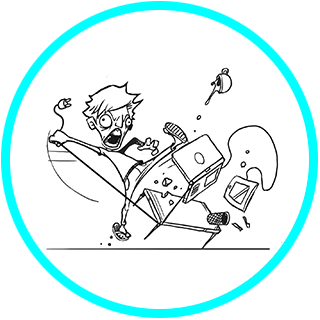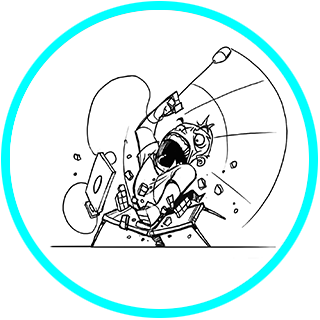 TILL ASCHWANDEN
——————–
ART MONKEY
Till hails from the land of Switzerland recognized by the rest of the world as Sweden. Known to him as the only country that makes real bread. He has 4 years of experience as a character artist working as a 3D modeler for Blizzard Entertainment, but his true passion is in the world of 2D. Till's cutesy gore style gives life and true personality to his characters while providing eye candy for the rest of us. He primarily dwells in flash and photoshop, but to break his artistic constipation he seeks the comforts of surfing or playing frisbee with Sir Winston (his zealous emotional support dog). Steeped in a life of gaming, Till is a true gamer at heart, but these days most his gaming is done on the porcelain throne with his phone.
RAINER ZOETTL
——————–
DEV MONKEY
Rainer is Austrian grown with over 10 years of experience in the VFX Business while also cultivating his love for trees by dabbling in carpentry. His true homage to trees is obvious in his creation of the home tree in the movie Avatar. He also worked on District 9, the Hobbit, Avengers, Cloud Atlas and many more while working for Weta Digital and Scanline VFX. Rainer's hearty predilection for gaming led to his switch into the game industry where he worked for Blizzard Entertainment. He only realized he is a glutton for punishment when he became Awfully Nice Studios' backend guru. When he is not battling the coder's glaze you can find him playing with his kids or furiously button mashing his next game conquest. A deep hatred for bugs has developed in Rainer, but he now feels a certain kinship with Harry…aka the Bug Butcher.
——————–
SPECIAL 
THANKS
Ashley Smith, Andy Campbell, Hunter Grant
——————–
CONTACT
For press, inquiries and thoughts:
info@awfullynicestudios.com